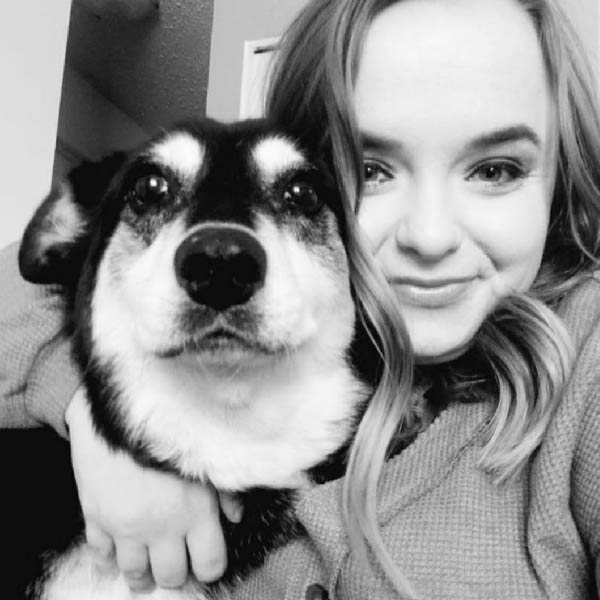 Hope, Client Care
Hope absolutely adores all animals and has a wide background working with them. She grew up on a buffalo farm part time , has helped a friend raise and care for litters of French Bull dogs and sphynx cats , boarding dogs and she even worked in a grooming salon before making the move to Fort McMurray in April of 2022 with her boyfriend and senior baby, Stella, a 13 year old husky/shepherd cross. Hope loves expanding her knowledge both in the pet world and non animal topics! She is a 3 time champ of Disney trivia and loves game nights and going to the movies!
She loves to get crafty with new projects , bake and cook!
Nothing fills her cup more than spending time with her people (and animals!)
Hope LOVES being apart of the WBSAH team and feels she has finally found the missing piece in her life! She loves the team and seeing all the amazing pets of Fort McMurray getting the care they need!