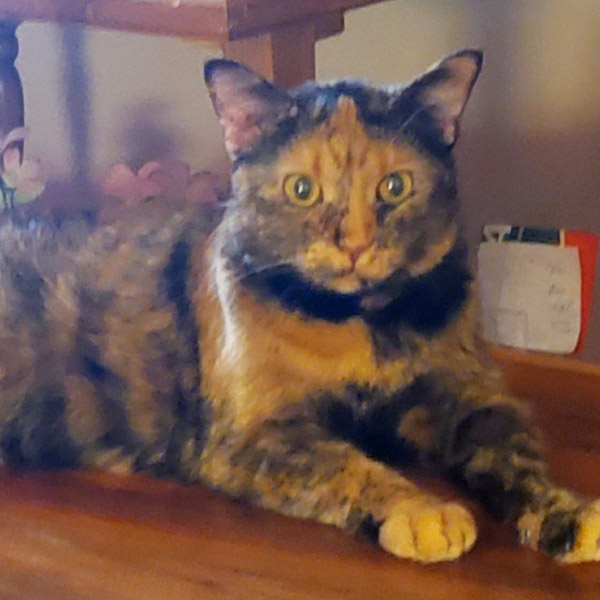 Kim, Reception
Kim has been working at Wood Buffalo Small Animal Hospital since September, of 2014.
She has Mei Mei, a 10-year-old Bengal; Kira, a 6-year-old Bengal, a 9-year-old Maine coons kittens, all from the same litter, Monty, Ringo and Aurora; An 8-year-old tortoiseshell Mazikeen (Mazz), and last but not least there is her parrot Grey, an 8-year-old African Grey.
Each has a unique personality, and each is a huge part of Kim's family!