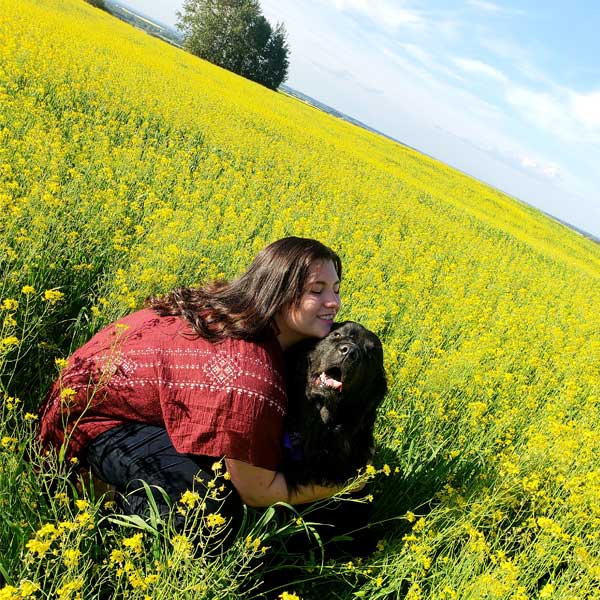 Abby, Assistant Manager
Abby's favourite part of the job is hands down, working with the animals. Everything from assisting them in preparing for surgery, x-rays, and even aftercare, to giving owners the last little keepsake.
She has two Newfoundland dogs, Charlie and Joey and a cute cat named Noodle. Charlie is her sweet senior girl who convinced her getting a second dog would be "easy" then along came Joey; he is the life of the party and scared of his own shadow! All mixed up in a big ball of fluff. And finally, Noodle believes she's one of the dogs and has learned some tricks such as sit, come, give 5, and throw hands.
Abby's favourite part of Fort McMurray is having nature right at your doorstep with the stunning trails and lake so close!