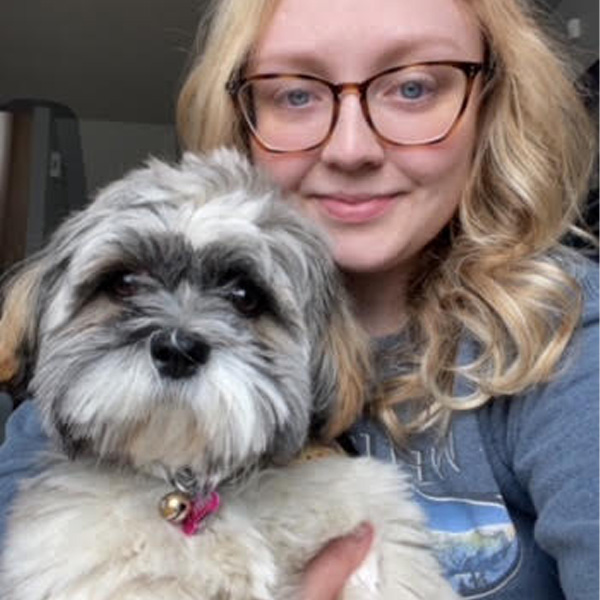 Sara, Veterinary Tech
Sarah is new to the Fort McMurray area. She moved here in August 2021 after graduating from Olds College and started her practicum here at the Wood Buffalo Small Hospital (WBSAH) in September 2021.
She loves the environment here at the clinic and how everyone works together as a team.
Sara's favourite part of the job is how every day is always different, and we get to meet so many amazing animals! She loves spending time in Fort McMurray's walking trails with her Shih Tzu, Lucy.
Lucy and Sara also enjoy driving around Fort McMurray and stopping at Starbucks to get the odd puppuccino. Sara also has a cat named Gary who is more of a homebody and likes to wear bandanas.
In her spare time, Sara usually likes to snuggle with Lucy and Gary while watching a movie or gardening in her backyard.